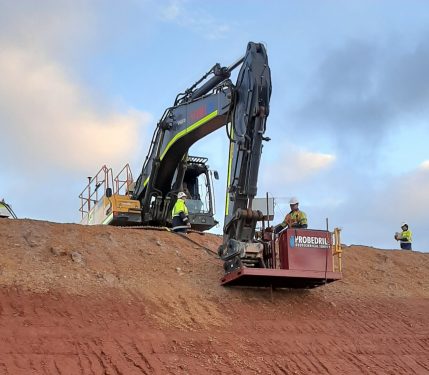 CPT Rig Specifications
Height (while travelling):
1.2m
Height (while probing)
2.4m
Length:
2.4m
Width:
1.3m
Probedrill now has an excavator platform, allowing us to perform CPTs in hard to reach places.
The specially designed platform can be easily attached to an excavator quick hitch, giving great portability.
Allowing all the functionality of our 200kN portable pushing frame, anchored to the platform.