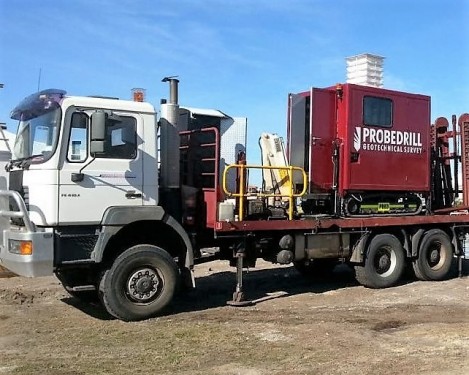 CPT Rig Specifications
Height (while travelling):
3.8m
Height (while probing)
4.43m
Length:
8.4m
Width:
2.5m
Our 22 tonne track-truck rig has the versatility of being two rigs in one!  Our 7 tonne track mounted CPT Rig can be left on the back of the 6 x 6 MAN so as to create a 22 tonne (150kN pushing capacity) truck rig.  Of course if access is tight, we can simply off-load the smaller track rig to get into locations that have limited access.